When it comes to places that do not require payment, it will sometimes save you a lot of money, to make your trip more comfortable.
Ships free
Some places in Thailand, such as amusement and shopping areas, serve as a free train for guests arriving, along with a voyage. Of course, when you pay, you will have more comfortable seats, as well as not have to wait too long.
Bus Transit
Bangkok has two international airports, Suvarnabhumi Airport and Don Muang. Normally, cheap airlines will land at Don Muang Airport. But if you plan to travel to another location or to the central area, the use of a shuttle bus to Suvarnabhumi Airport is an excellent option.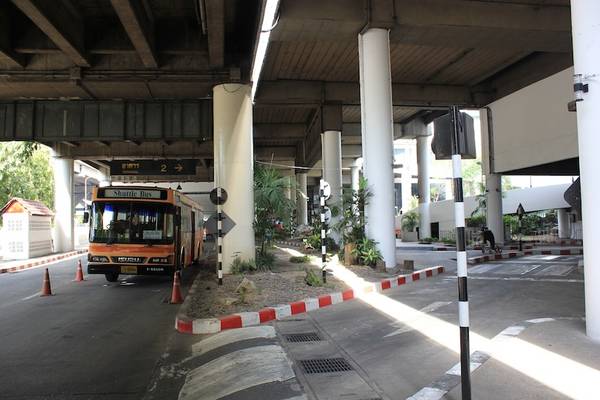 Music Festival
The large terrace in front of the Siam Commercial Center or Central World area is quite large, so it is often the place for free music concerts. If you want to enjoy the vibrant atmosphere remember to come here every night in Bangkok.
Watch the martial – dance
Muay Thai is considered a traditional martial art or a distinct culture. At 6 pm every Wednesday at MBK Shopping Mall, the Fight Night show outside the mall attracts hundreds of boxers from all over the world to come here to help. You brandy.
At the corner of Ploenchit and Ratchadamri Road (near Chitlom Station), the Erawan Shrine hosts a holy Hindu god Brahma, attracting thousands of visitors each day. This place often performs dance activities on the holidays should visit the right opportunity you can watch for free.
The Bangkok Art and Culture Center
This art space was opened in 2008 and is located opposite MBK Shopping Mall in Siam Square.The building is where Thai artists hold contemporary art exhibitions, concerts or cultural and educational events.
Vegetarian food at the temple
It is not difficult to go to the temple and enjoy a vegetarian meal, so when you have conditions you should try it too. If you are a quick learner, you can also ask the monks to learn more about the Buddhist concept in Thailand.
Vinanmek Palace
This is a royal palace made of teak, influenced by European palace architecture and surrounded by museums, gardens and canals. The palace was built in 1900 under the orders of King Rama V. Visitors will be free entrance to the Vinanmek Palace when presenting tickets to visit the Grand Palace in a week.
Train free
In some poor rural areas, the King of Thailand arranged some free railroads for the poor. If you want to experience, you can also try but note that the train is often crowded. Therefore, when the health is not good then buy another trip.